| Centrip Editorial Board
Minokamo, Discover Hidden Beauty: Nagoya Day-Trip Sightseeing Series 10
Do you want to get closer to nature, have history at your fingertips, and bring peace to your mind and soul?
Minokamo is full of charm, come and take a break from the big city!
Minokamo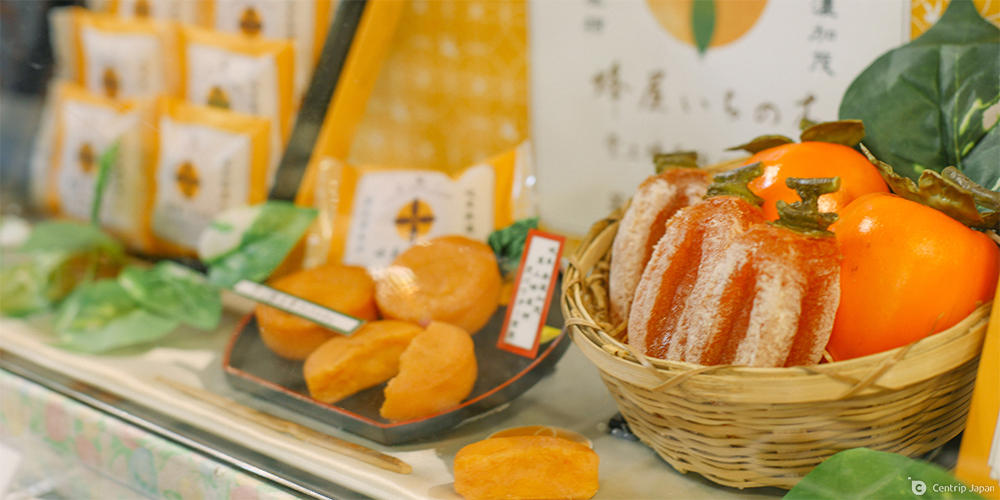 Minokamo is not well known as a tourist destination. But if you give it a chance this town will reveal to you all the mysteries it has to offer.
History at your Fingertips
Minokamo's history dates back to the paleolithic age. Later, in the Edo Era, when Tokugawa Ieyasu created the Tokaido highway, Minokamo was one of many important stations. When visiting Minokamo, walk along the Kiso river, in the footsteps of the people of the Edo Era, and share in their experiences.
Cleanse Your Soul
Minokamo has many famous temples full of character. Climb the stairs, take in the atmosphere in respectful silence, listen to the peel of the bells, and empty your mind of your worldly troubles.
Experience the richness of nature
The natural beauty of Minokamo is sublime, mountains, rivers, plains, and forests abound in various parks. Mountain climbing, walking, horseback riding, and river-rafting are just some of the many activities available to you.
How to get to Minokamo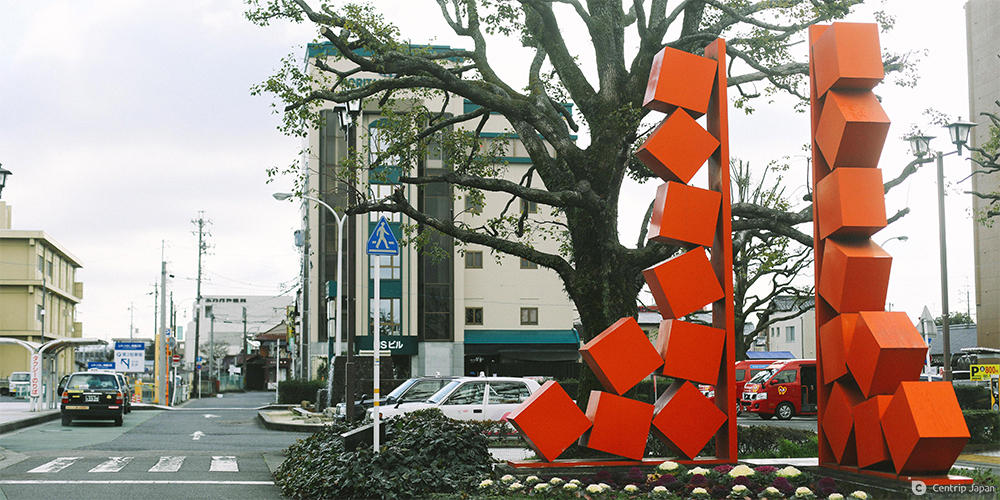 Minokamo is easy to reach from Nagoya, and you can be back within the day, either by train or car. Below you can find the directions by train.
Route 1:
From Nagoya Station take the JR Wideview Hida Limited Express straight to Mino Ota Station. It takes about 50 minutes in total and costs ¥2,370. The Limited Express train's reserved seats require a separate cost, which differs depending on the period of travel.
Route 2:
Route 2 is a bit cheaper but requires some train hopping. Take the JR Tokaido Main Line at Nagoya Station, transfer to the JR Ota Line at Gifu Station, and get off at Mino Ota Station. Or take the JR Chuo Main Line to Tajimi, transfer to the JR Ota line at Tajimi Station, and get off at Mino Ota Station. Each route costs ¥990 and takes about 1 hour 3 minutes.
Route 3:
On a tight budget? Take Meitetsu & JR train lines. From Meitetsu Nagoya Station, take the Meitetsu Inuyama Line to Shin Unuma Station, and walk to Unuma Station on the JR Takayama Main Line, then take the Takayama Main Line from Unuma Station, and get off at Mino Ota Station. It comes to ¥830 and takes about 1 hour 10 minutes.
Recommend Visits
Minokamo has numerous tourist spots, and whether you are a history buff or a nature lover you'll enjoy your time here.
Journey through the Mysteries of History.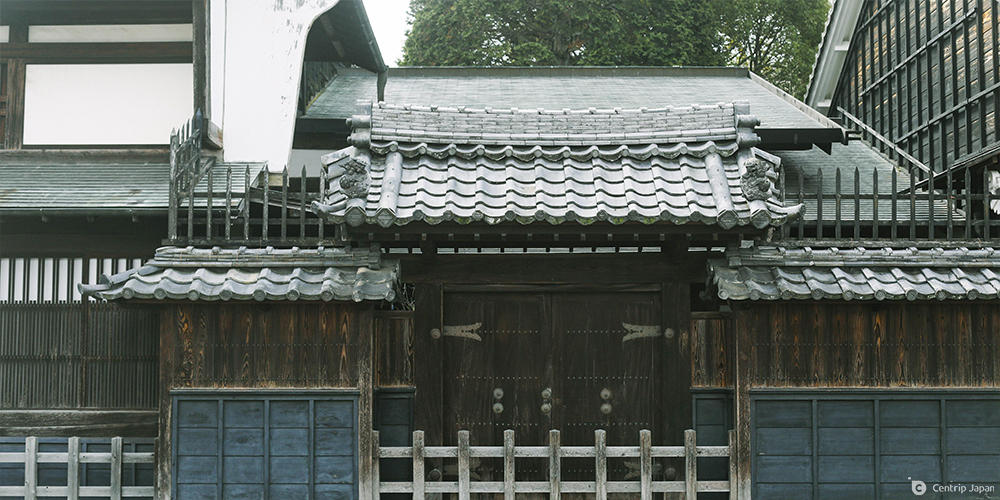 The following locations are a must-see for fans or history buffs.
No. 1: Former Ōta Minor Government Inn (Hayashi Residence)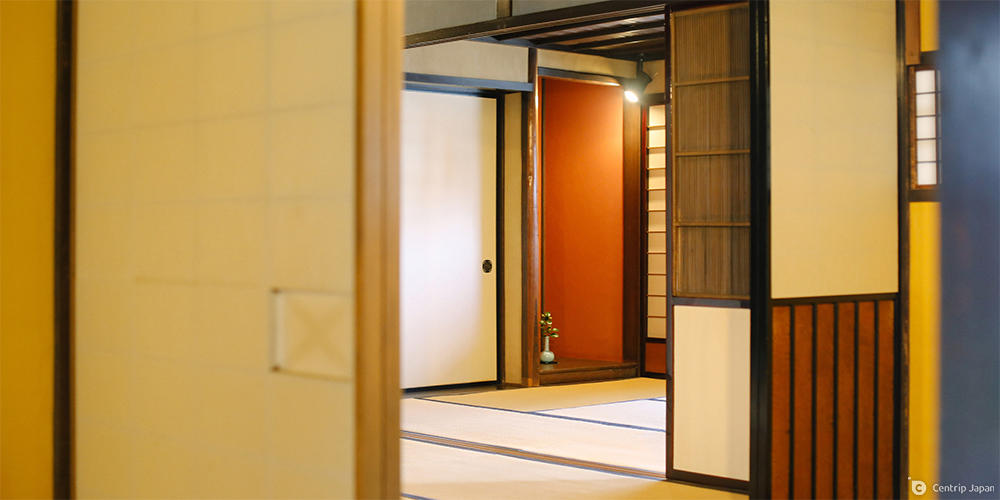 This is an Edo Era style Japanese inn. It's registered tangible cultural property and was known as Komatsuya in the Edo Era. It's not a large building but it retains the traditional elements of Machiya architecture and remains of great cultural importance.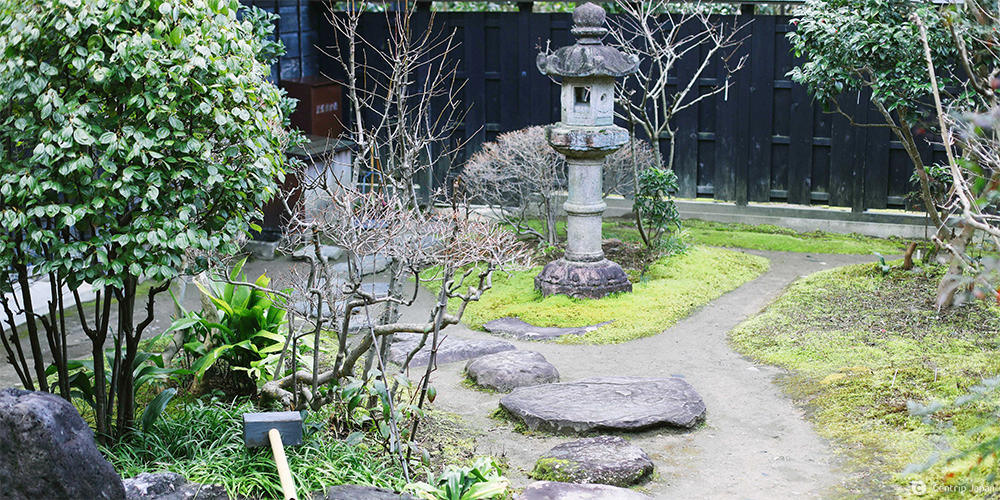 The courtyard can be seen after passing over the earthen floor and through the sitting room. Former Ōta Minor Government Inn is impressive. The garden is small but the silence is so peaceful.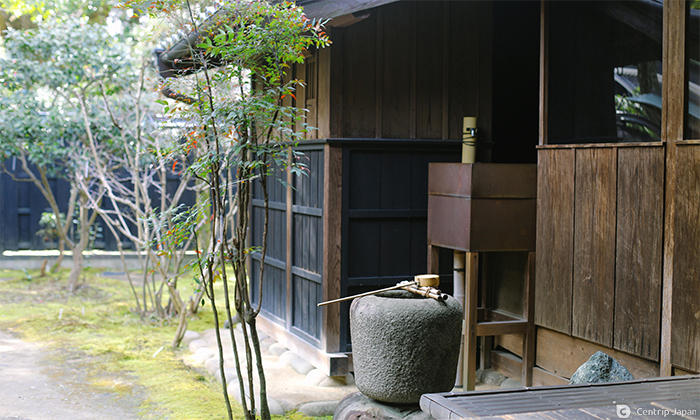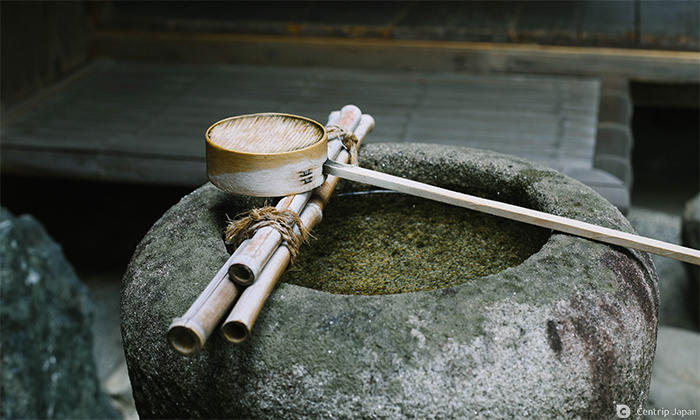 Sit in the open corridor, feel the breeze as it passes through the garden and imagine yourself in Edo Era, and how it would have been to live during those times.
No. 2: Ota-juku Nakasendo Hall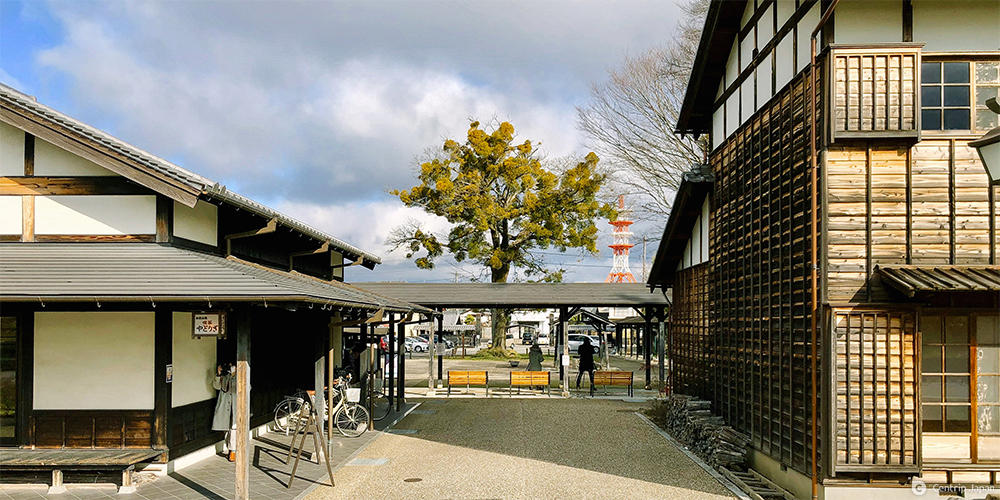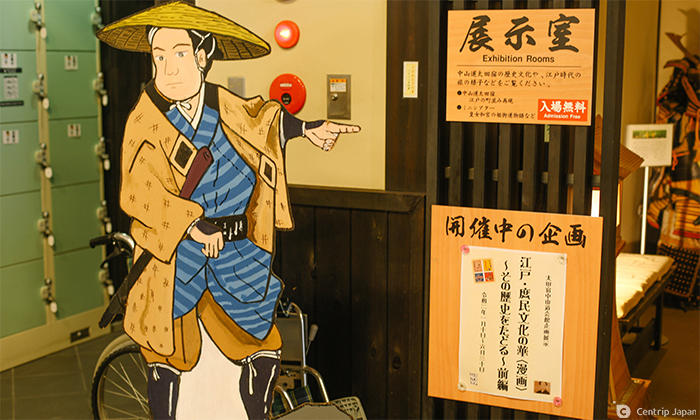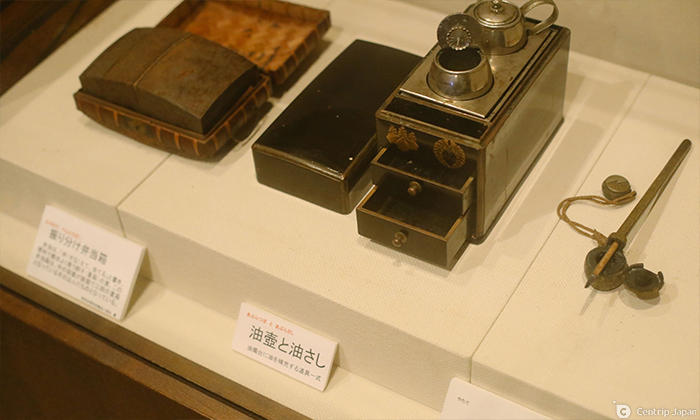 The Ota-juku Nakasendo Hall has an exhibition introducing the history and culture of Ota-juku, local products, and a resting and eating area.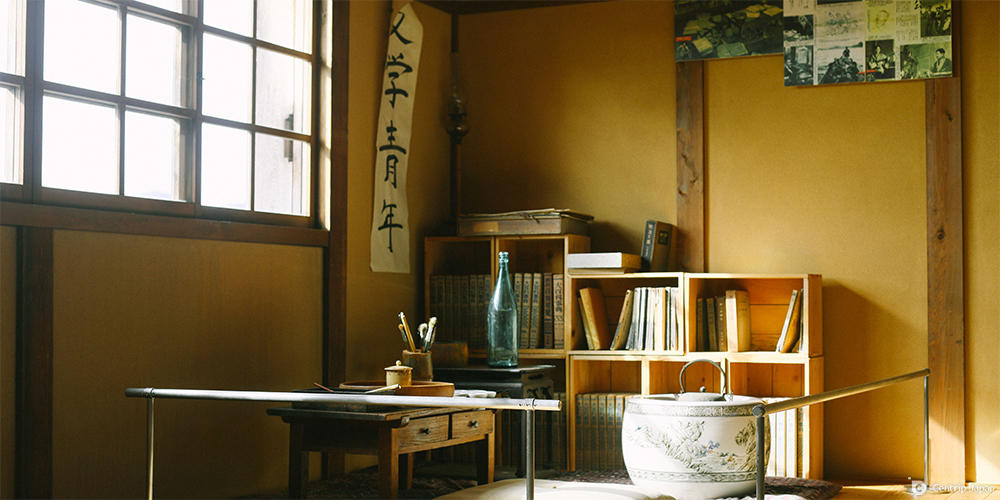 Next to the hall is a building commemorating the cartoonist Ippei Okamoto, called Shiyuuan. Ippei Okamoto lived in Ito Yuan in Minokamo. Today's Ito Yuan has been reconstructed with some of the original components to keep it as close to the original structure as possible. Here you can immerse yourself in the atmosphere of a manga artist doing creative work.
Forging a Soul of Caliber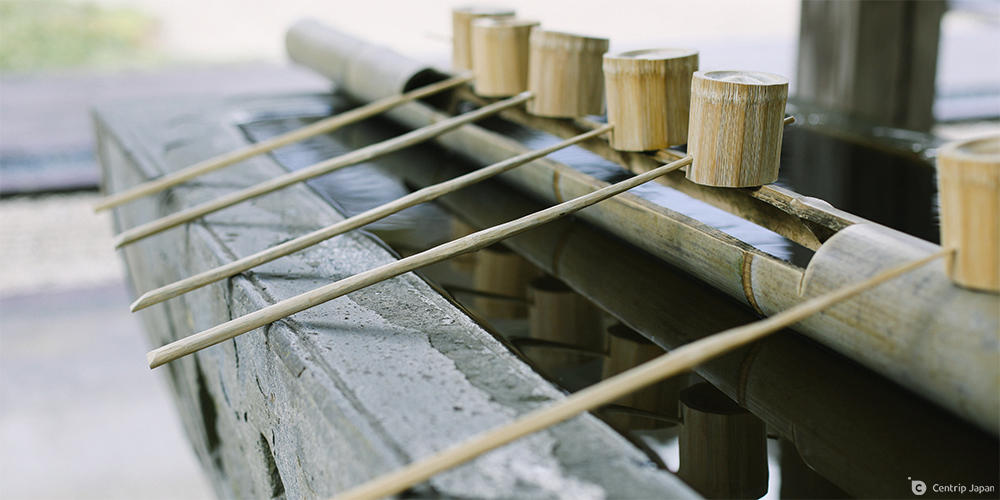 If ancient temples and a spiritual cleanse sound good to you check out these places.
No. 1: Shogenji Temple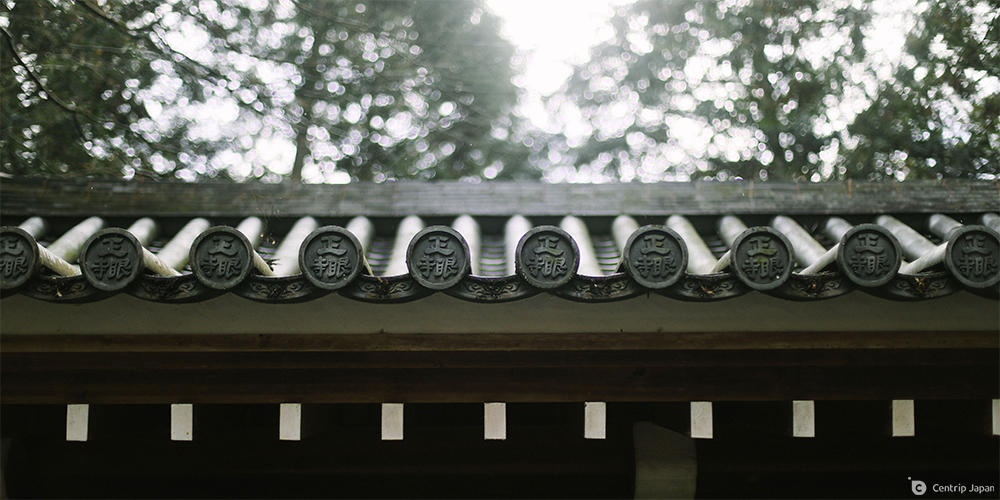 This is one of the most impressive temples you can visit in Japan. Shogenji is a temple of the Myoshinji branch of the Japanese Rinzai School of Zen Buddhism.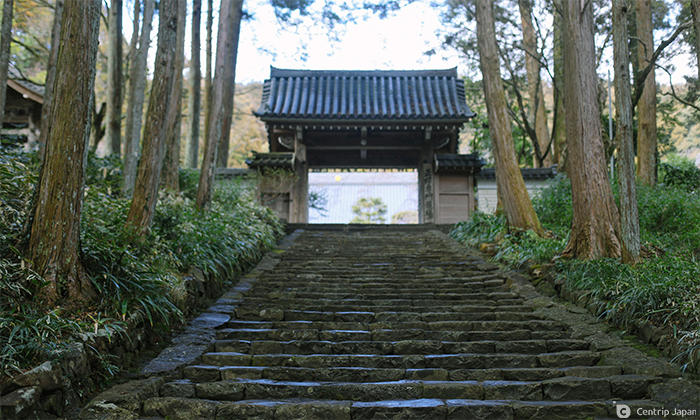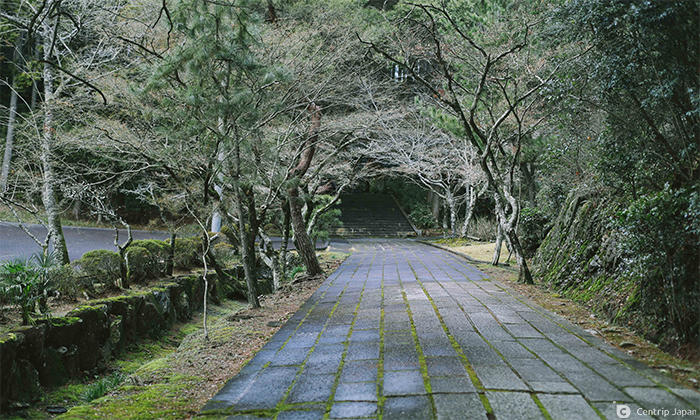 Surrounded by mountains and forests, Shogenji is a beautiful and scenic place to visit. You can go by car, but the walk up the mountain road, climbing the temple stairs, and immersing yourself in the quiet mountain atmosphere will bring your tired mind a sense of tranquility and take you away from all your worldly troubles. Are you seeking solace? Do you wish to take some time for introspection? Then take a moment and listen to the Shinshoboko, a bell rung in the morning/evening bell to mark the time, and also help people awaken.
No. 2: Shozanji Temple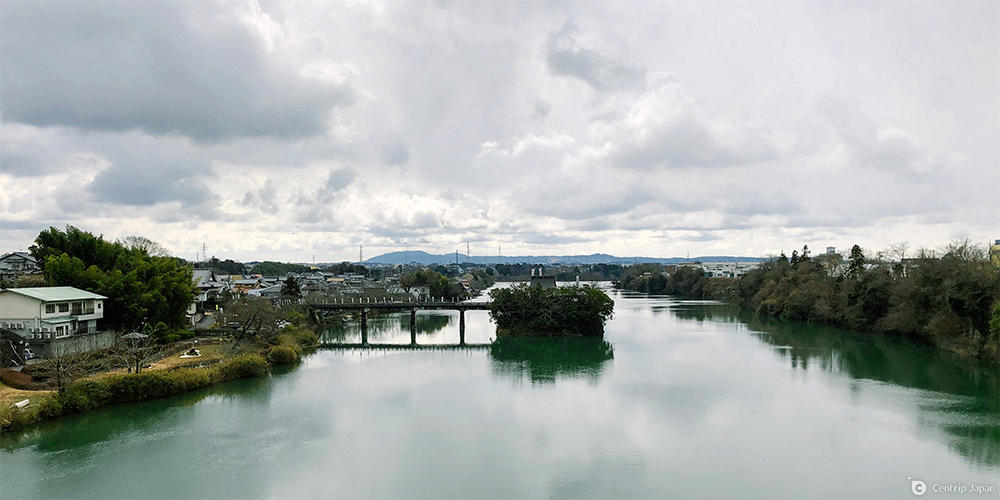 On the nearby Hida river, floats a small island that is home to Koyama Kannon. A small bridge will bring you to the shrine from the shore.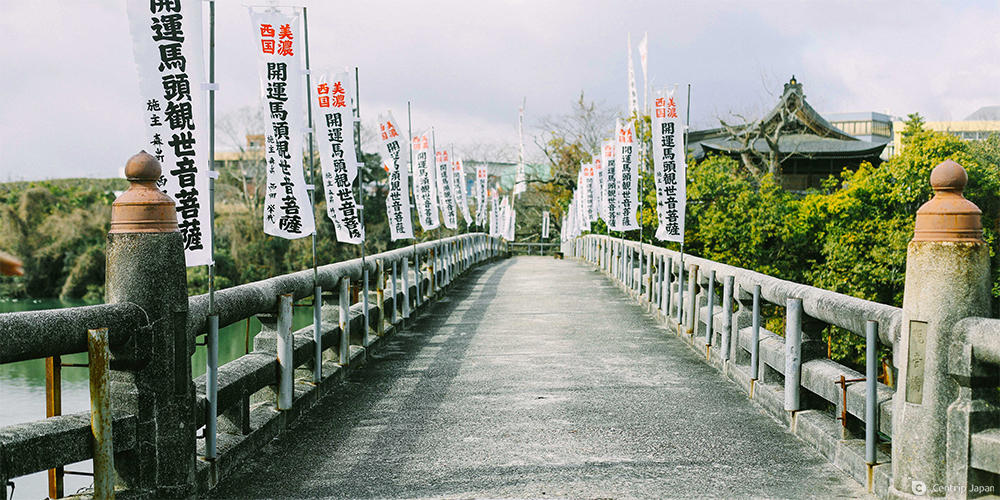 At Koyama Kannon, a Hayagriva is enshrined along with a silkworm idol. These days, visitors to Koyama Kannon seek to be free of sickness, to avert disaster, for protection while driving, and to assist in pregnancy.
Imagine a path along a riverbank leading to a temple that sits upon a small island, and you will see Koyama Kannon, a temple with a feeling of mystique and calm. The geese on the water and the quiet atmosphere only add to the island's quiet and unique atmosphere.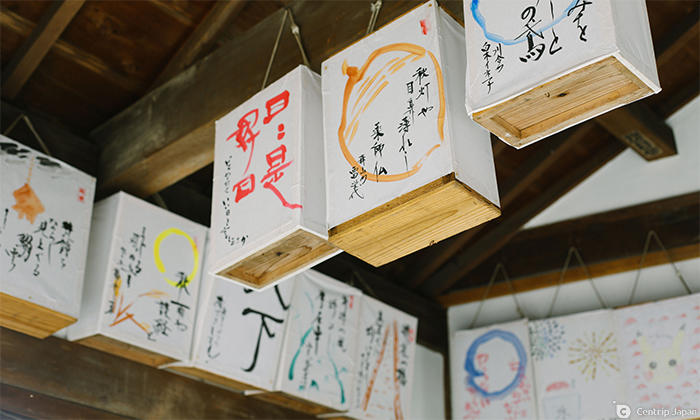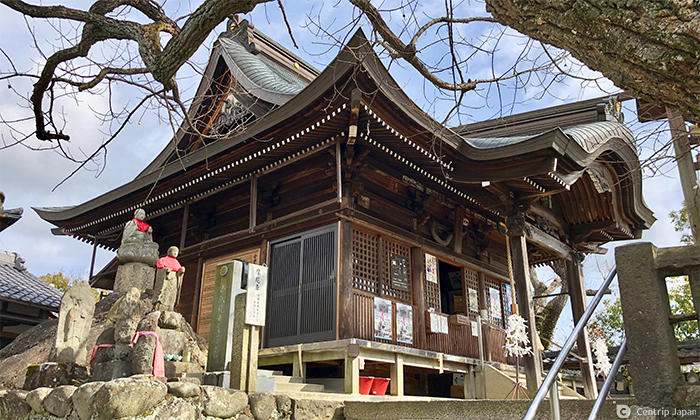 In spring the cherry blossoms are very beautiful here.
No. 3: Kobi No Tenguyama (Long-nosed Goblin Shrine)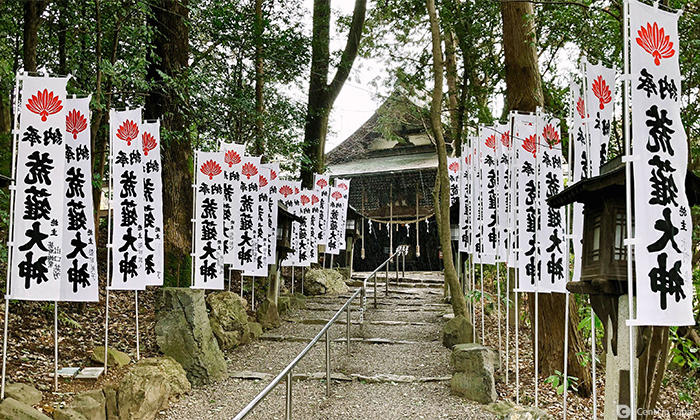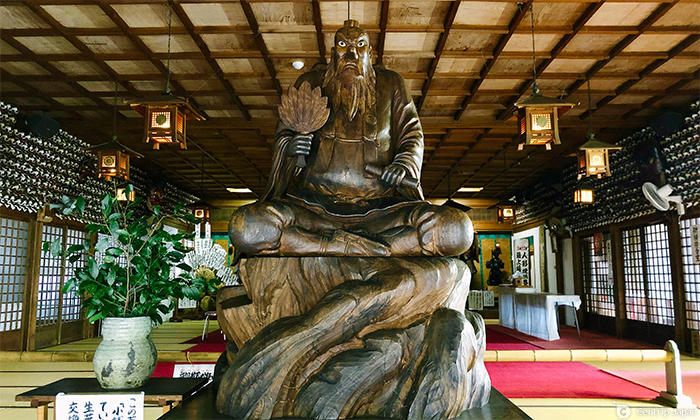 This next shrine differs from the previous two. At Aranagi Church in the Kobi district, many gods are enshrined, including the great Aranagi, and many people come here to make wishes. Aranagi's primary feature is the many statues of Tengu (long-nosed goblins), servants of the god.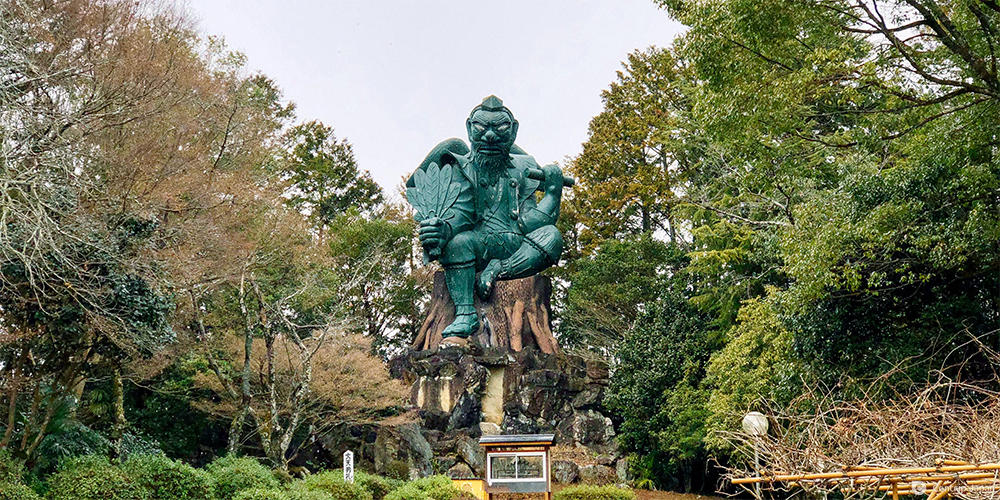 The biggest one is 12 meters tall! As you walk through the shrine you'll see large and small statues of Tengu everywhere you go. There are said to be over 3,400 Tengu statues here. Don't be scared they can't harm you while they are trapped in stone!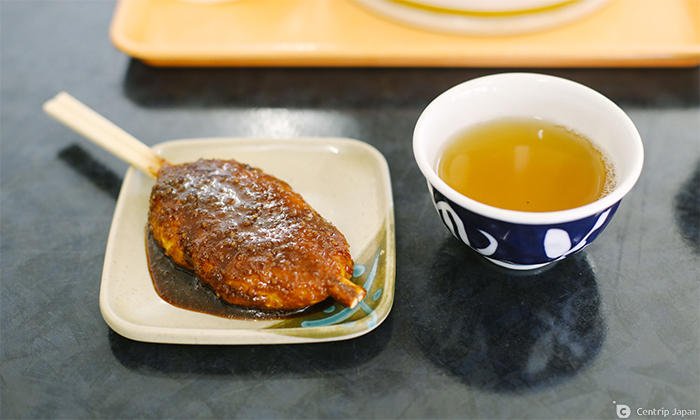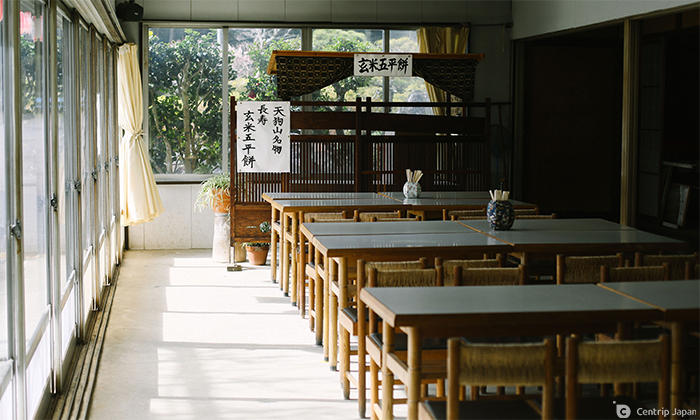 Be sure to grab a bite of Tenguyama's famous gohei mochi! The rest area near the large Tengu statue has it on sale. Tengu Gohei Mochi is defined by its chewy texture and sweet sauce. Food fit for a god!
Experience the Joys of Nature
Are you looking for a relaxing trip among nature with friends and family? Or perhaps you want to go rafting or have a BBQ? Minokamo has it all. Among Minokamo's natural beauty there are many parks with their own individual charms waiting for your visit.
Check Centrip's recommendations below!
No. 1: Gifu Seiryu Satoyama Park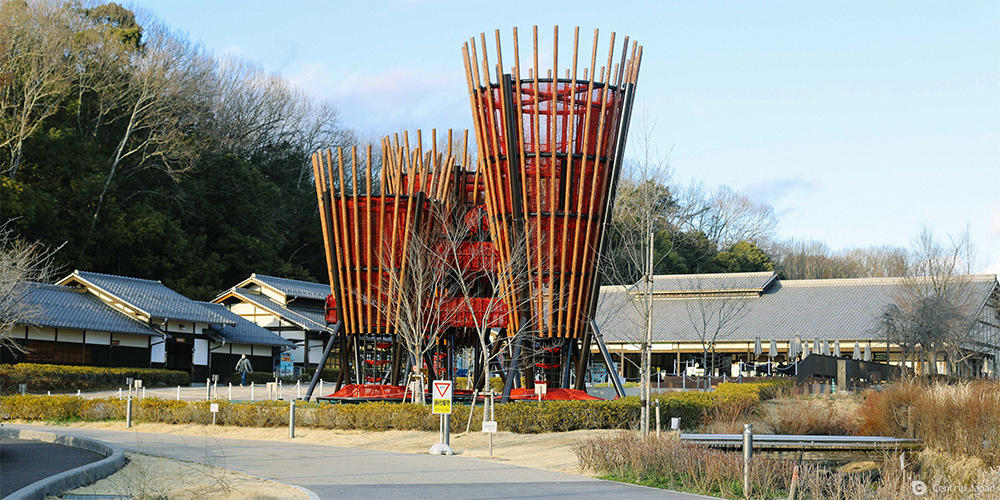 For kids who want to play and travelers who have come to escape the doldrums of work, Gifu Seiryu Satoyama Park is a great place to spend a day. This park covers over 100 hectares and is full of incredible scenery with a bounty of services. Newly renovated in 2019, the park a lot to offer you.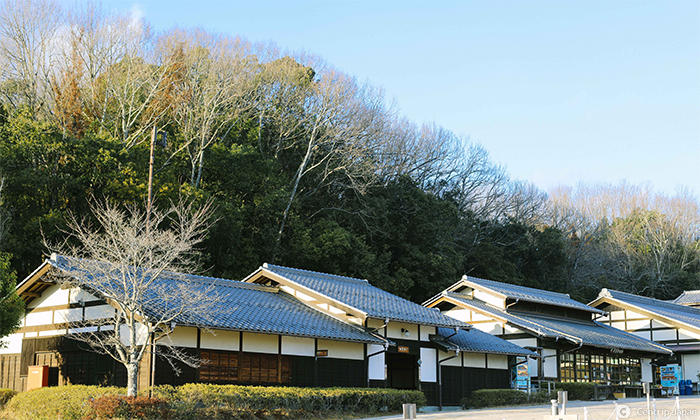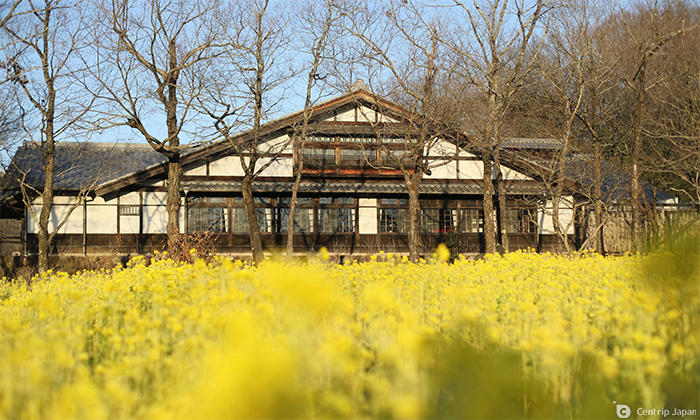 You can play sports, go horseback riding & swimming, experience a 333m long zipline, and experience the latest INMOTION SCV. For the culture buffs, sit down and engage in a cup of earl grey at the tea room and listen to a Noh performance. Care to try your hand at crafts? Learn to make washi (Japanese paper) and pottery, or learn a new recipe and make tofu, bread, and soba noodles. Or if all you desire is to feel the wind on your face while enjoying the sight of beautiful flowers, the sumptuous views around the park await your perusal.
No. 2: River Port Park Minokamo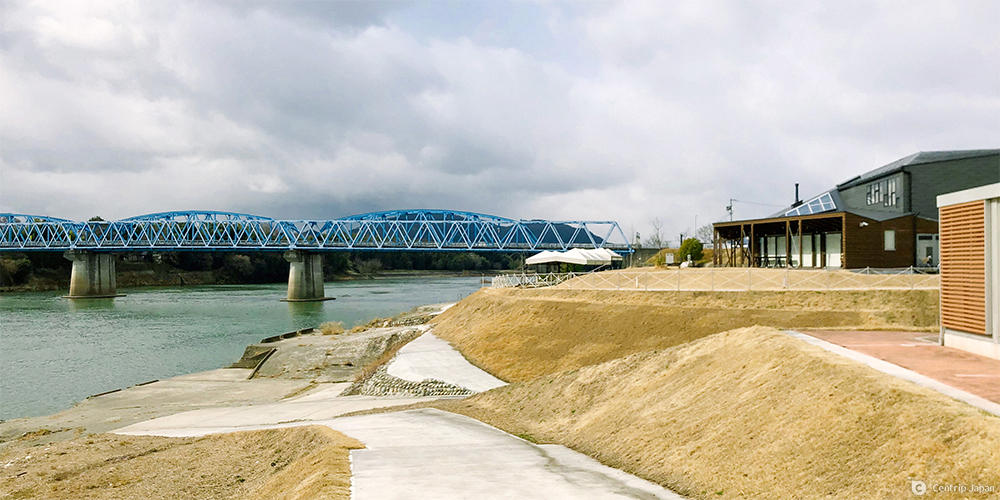 River Port Park Minkamo is the perfect place to visit with family or friends, have a BBQ, go river-rafting, or cycling.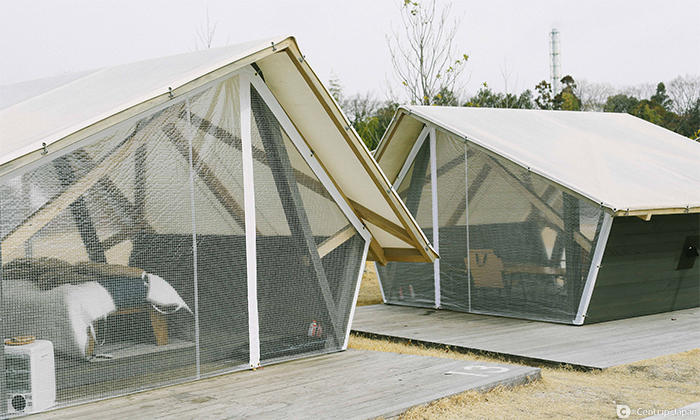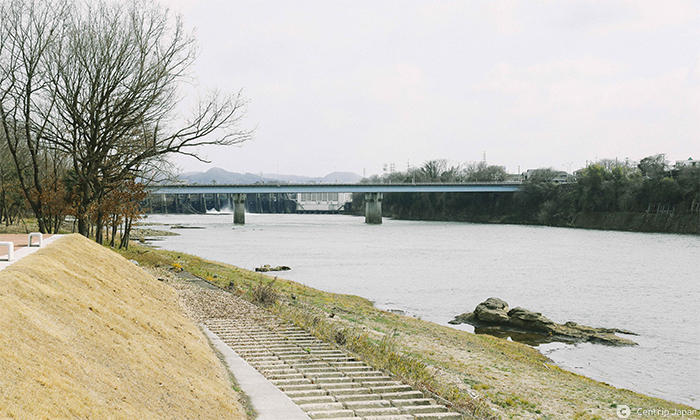 The park has various glamping spots where you can have lunch and/or dinner BBQ on a roofed deck or in a tented area. Both near the Kiso river so you can also get to rafting once you're ready to have fun. This cozy deck makes me think of playing a game of cards with friends while having a BBQ. The star of the park is the river rafting. The park's slogan roughly translates to "Do-it-yourself, for a sense of accomplishment". Boats and other water sports equipment is available, with activities for young and old. Extra activities include rental hammocks, pop-up tents, and bicycles, and the beautiful scenery is perfect for picnics. You can even do-it-in-style and enjoy coffee at a cafe on the shore and still enjoy the calming breeze. River Port Park Minokamo is the place to be if you want a large and lively outdoor party!
No. 3: Minokamo Health Forest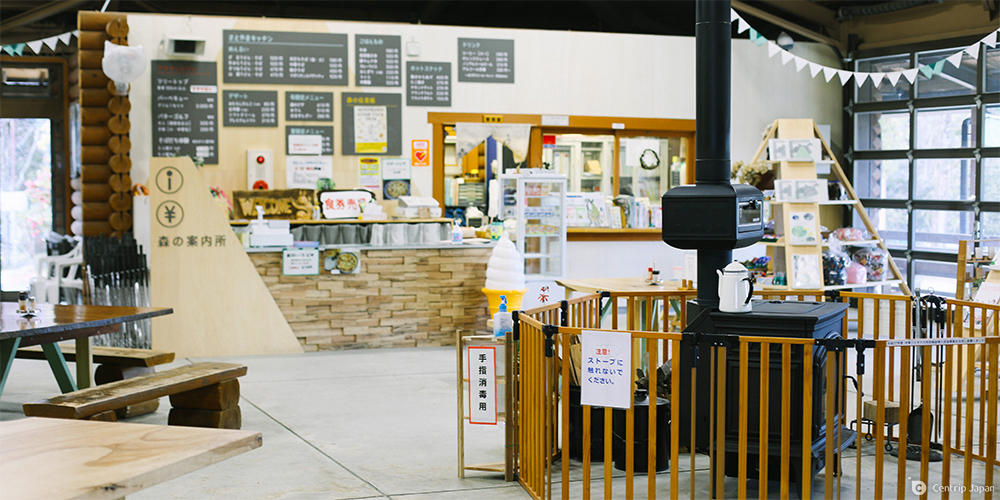 Take it easy at Minokamo Health Forest and go at your own pace. The park's large area is home to a variety of plants. Three paths can be taken, each boasting different kinds of vegetation and take you to a small mountain. If you like going for a leisurely stroll, we recommend Minokamo Health Forest.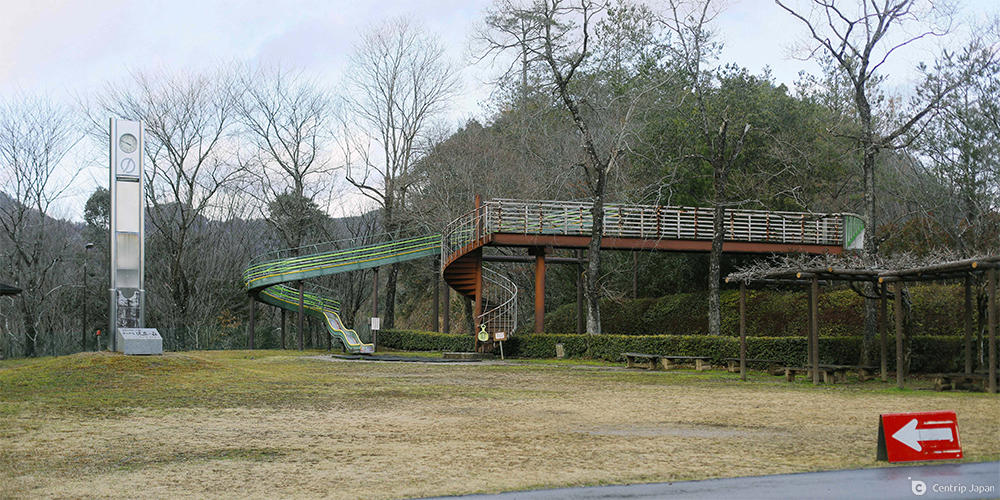 It also has BBQ facilities, as well as athletic activities, such as zipline tree-top adventures. It's a great spot for families with kids.
Minokamo Awaits
Come get a taste of history and spirituality, while breathing in deep, the surrounding nature. Minokamo is where mystery and beauty meet, where every visitor can find magic around every corner. Minokamo is waiting for you!
Click here to get the latest information on Central Japan.Centrip Japan - Nagoya and Chubu Information